Stair Balustrade Lindfield
Customised Stair Balustrade in Lindfield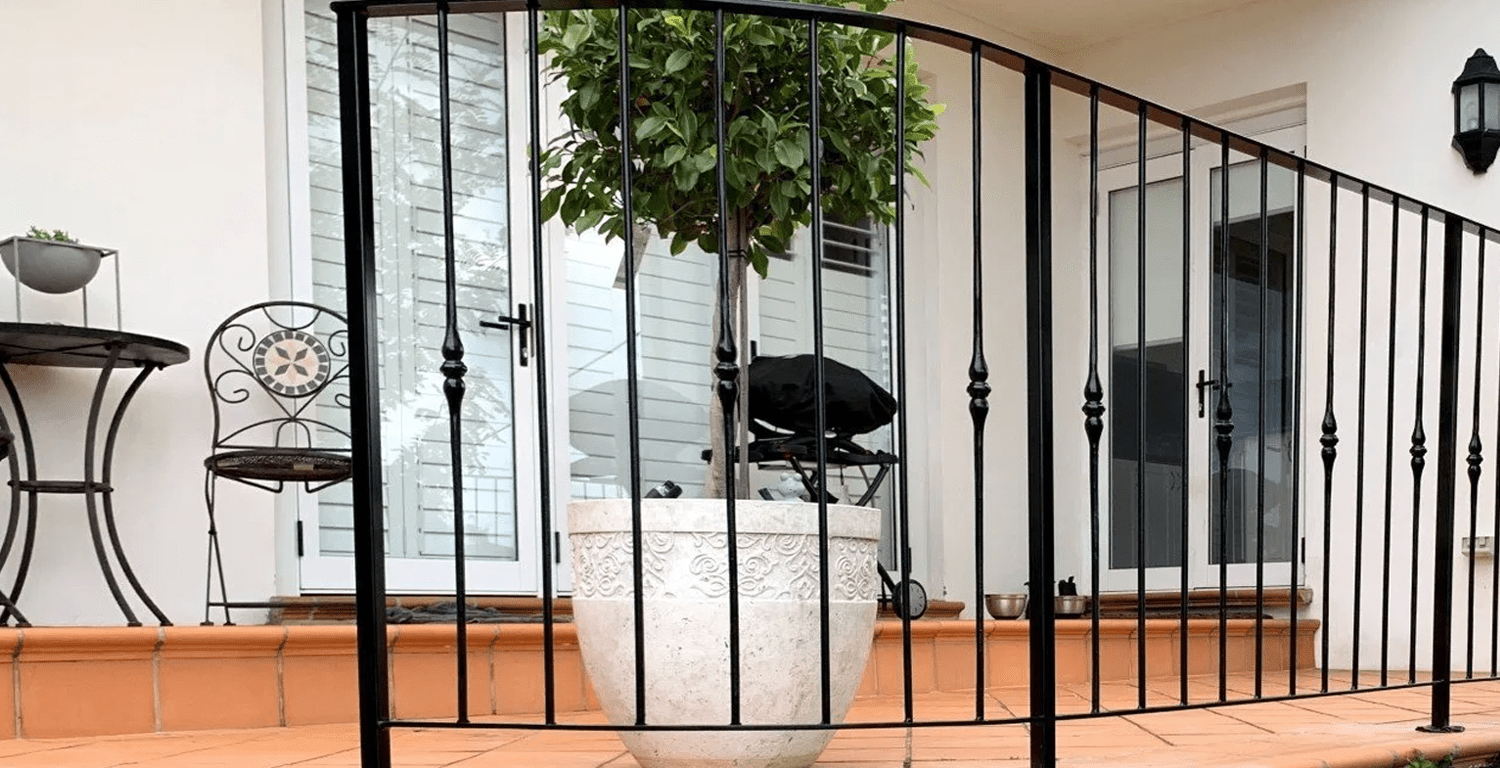 Explore Lindfield's finest installer of the stair balustrade. We are specialists in all kinds of balustrading, metal fencing, railings, and security doors, as well as iron gates, handrails, and the Best Bar.
For years, GM Wrought Iron has enriched lives with stunning architectural flourishes. Wrought iron pieces may be used alone or in combination with glass, wood, or stone. And GM Wrought Iron creates and fabricates one-of-a-kind stair balustrades, wrought iron fences, interior and outdoor railings, magnificent wrought iron gates, and unique garden and home decor elements. We may create a look that is rooted in heritage or is cutting-edge modern.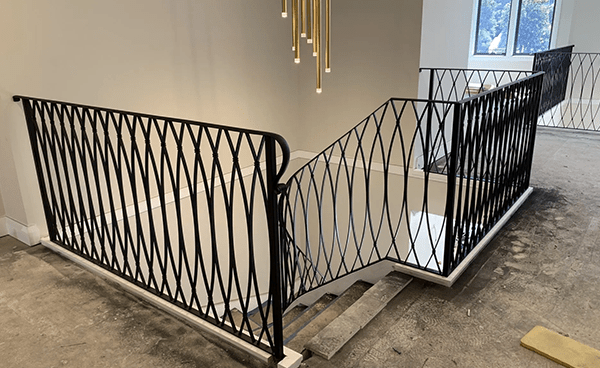 Stair Balustrades
Stair Balustrades
If you're looking to create a unique staircase feature for your home, we can help.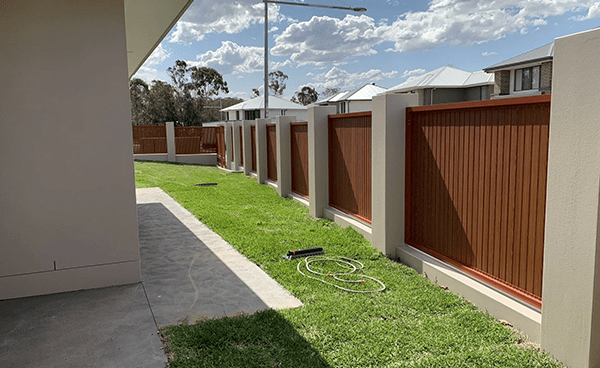 Fences
Fences
Protect your property with a custom-designed fence to go with your new gate.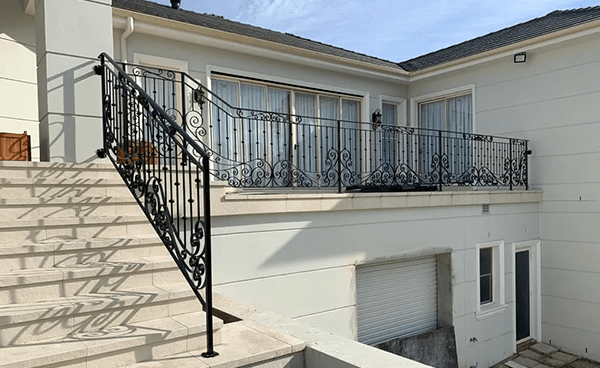 Balustrades
Balustrades
Create stylish supports in your home with our high-quality balustrade services.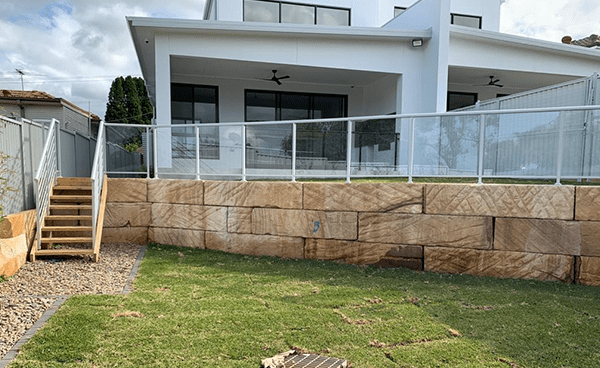 Glass Projects
Glass Projects
We can provide huge range of options for glass balustrades, for all needs and house style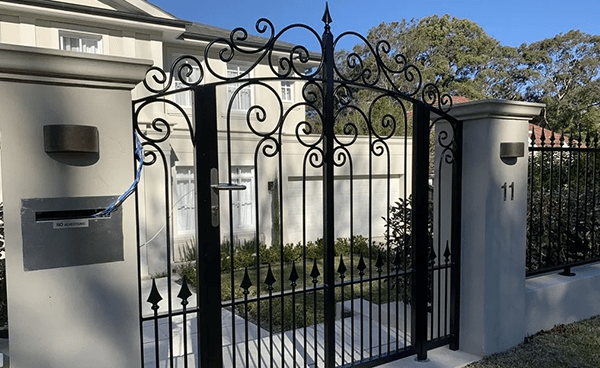 Gates
Gates
From ornate and detailed to sleek and modern, we can create any gate for you.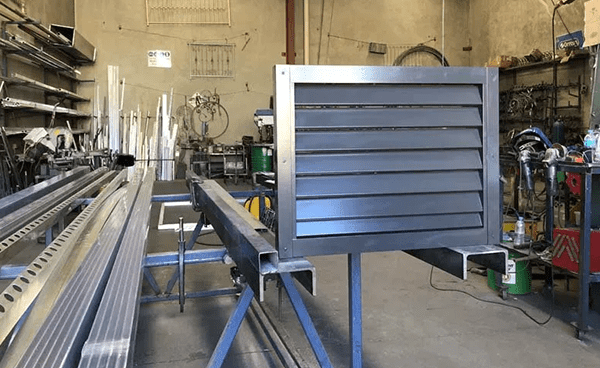 Louvres
Louvres
Ventilate and protect your space from inclement weather with our high-quality lourves.
We Create Custom-Made Products
Call For Customised Ironwork Today
Whatever ironwork you want completed in your home, GM Wrought Iron can get it done. Contact our professional and experienced team today to begin creating your custom design.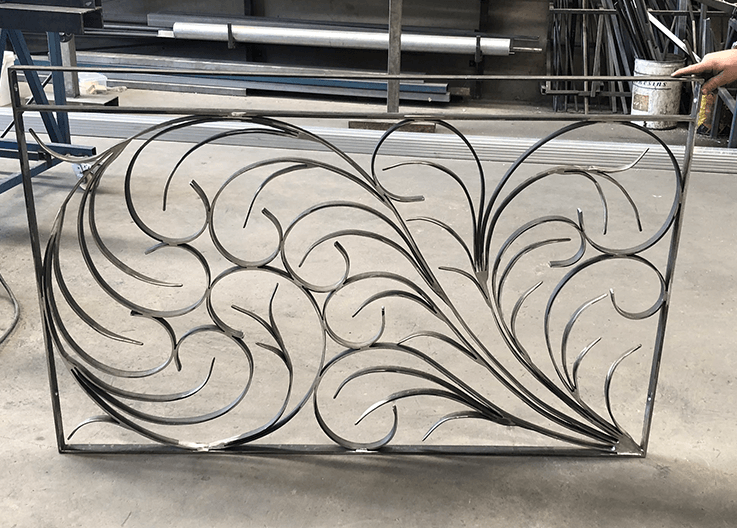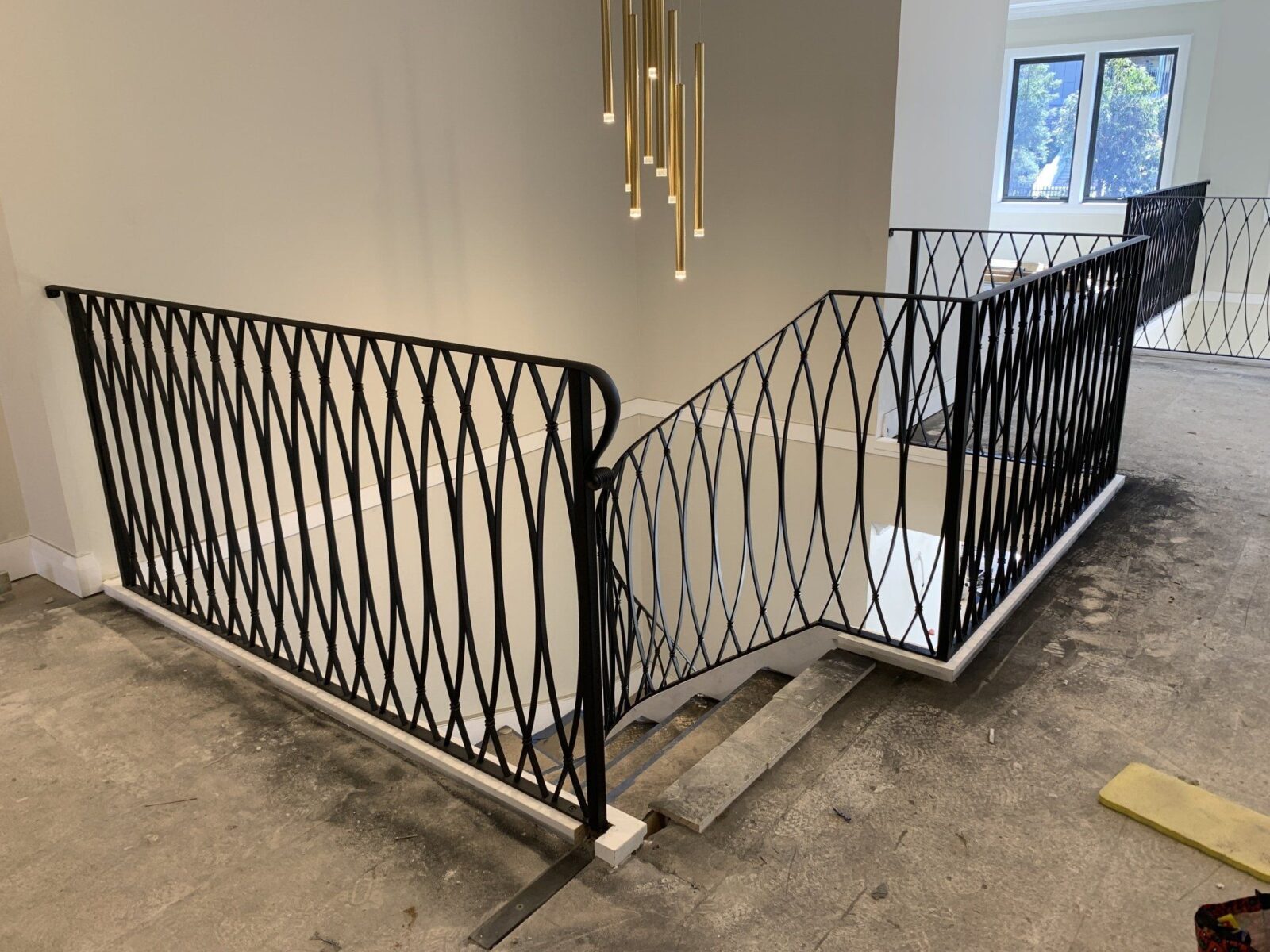 Now Let's First Know What is Exactly a Stair Balustrade?
A stair balustrade is essentially a safety barrier that protects people from harm. It may have a variety of appearances, ranging from a simple rail with supporting balusters to a fully enclosed fence. It's commonly mistaken with a banister, which is a form of railing that's similar in appearance. Both, however, serve the same purpose which is to keep you protected from harm.
Do You Really Need One?
In every situation where there is a drop of more than one metre, such as on a deck, stairway, or balcony, a balustrade is required. If the drop is larger than one metre, a professionally designed and fitted railing must be erected. The balustrades that support the top and bottom railings, must likewise have a lifespan of years to be acceptable.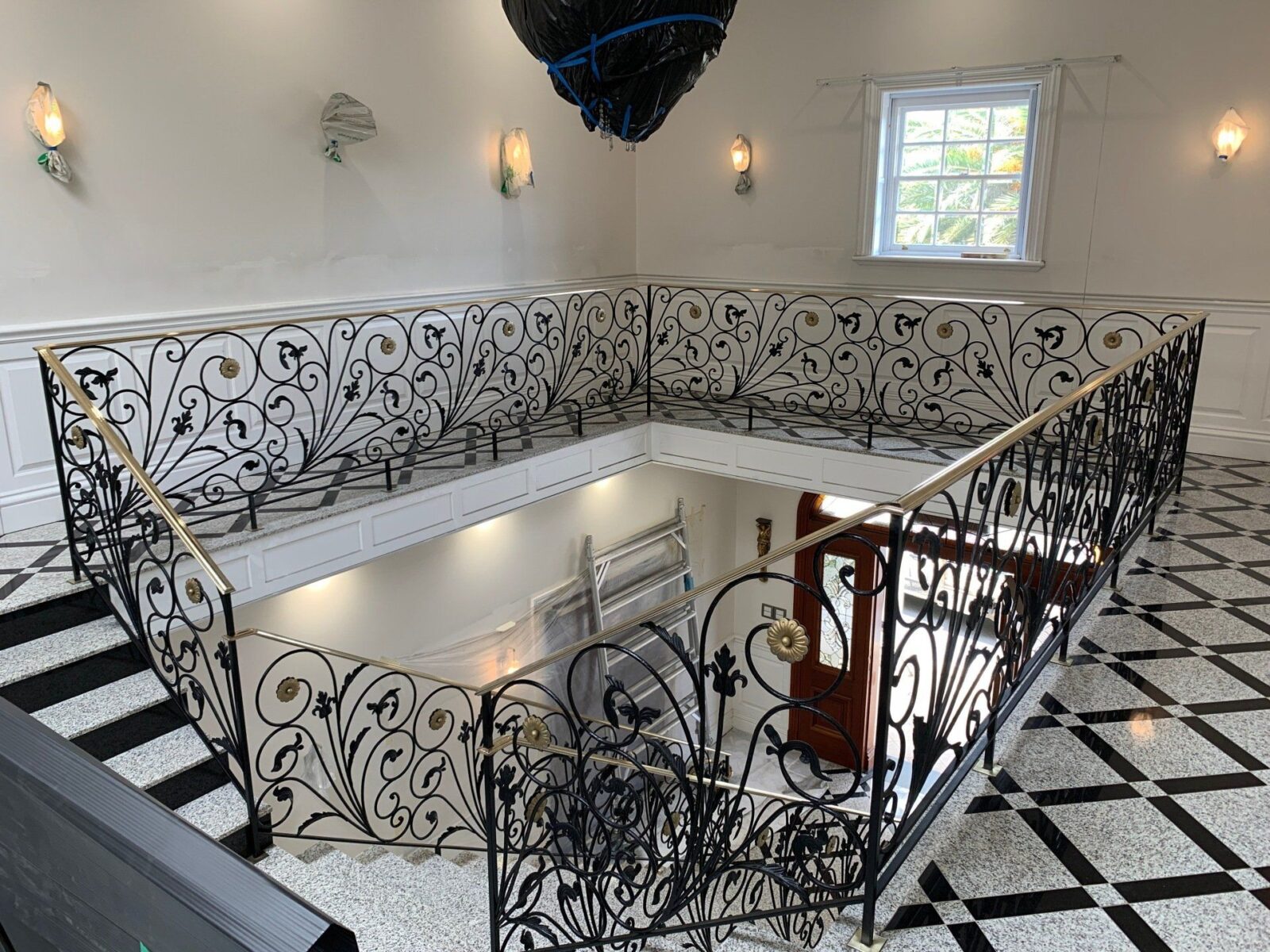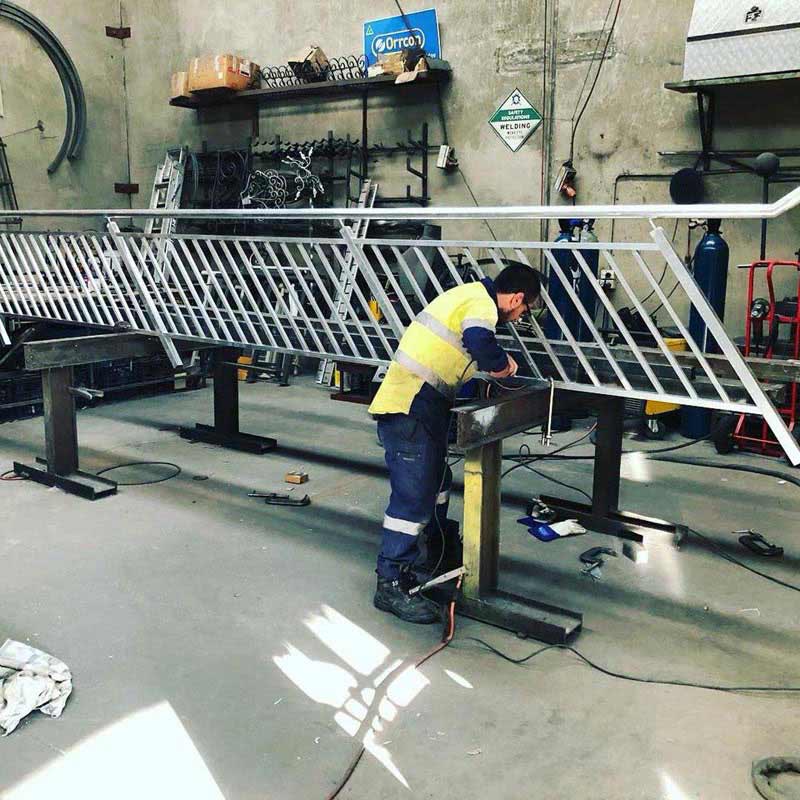 Balustrades come in a variety of designs.
While the function of the stair balustrade is crucial, the aesthetics of the structure are equally important for your house. You should feel fortunate that in Lindfield there are several reputed balustrade manufacturers like GM Wrought Iron to pick from, as well as a variety of aesthetic designs to choose from. The following are the most prevalent types of stair balustrade:
Stairway Glass Balustrades
Because of their simple appearance, glass balustrades are becoming more popular. Each piece of glass is framed, making them the cheapest of the varieties available. In addition to being a little more attractive, semi-framed versions also obscure less of your vision since they are only partly framed. Stair balustrades made of frameless glass are the most expensive, and they are often linked together with high-grade stainless-steel channels. The lower the number of frames employed, the greater the cost.
Iron Wrought Stairway Balustrades
Decorative treatment on wrought iron balustrades is ideal for use in tiny spaces where a decorative finish is needed. If the steel is to be erected outdoors, it will need to be galvanized to provide protection against the elements. Wrought iron is also an excellent option as a stair balustrade for creating a safety barrier when dealing with irregular forms and sizes.
Stairway Aluminium Balustrade
Aluminium balustrades are a low-maintenance and low-cost alternative to glass balustrades. They may be used both inside and outdoors, and they are far less expensive than wrought iron and steel alternatives. Stair balustrades made of aluminium are often used on balconies and as pool barriers.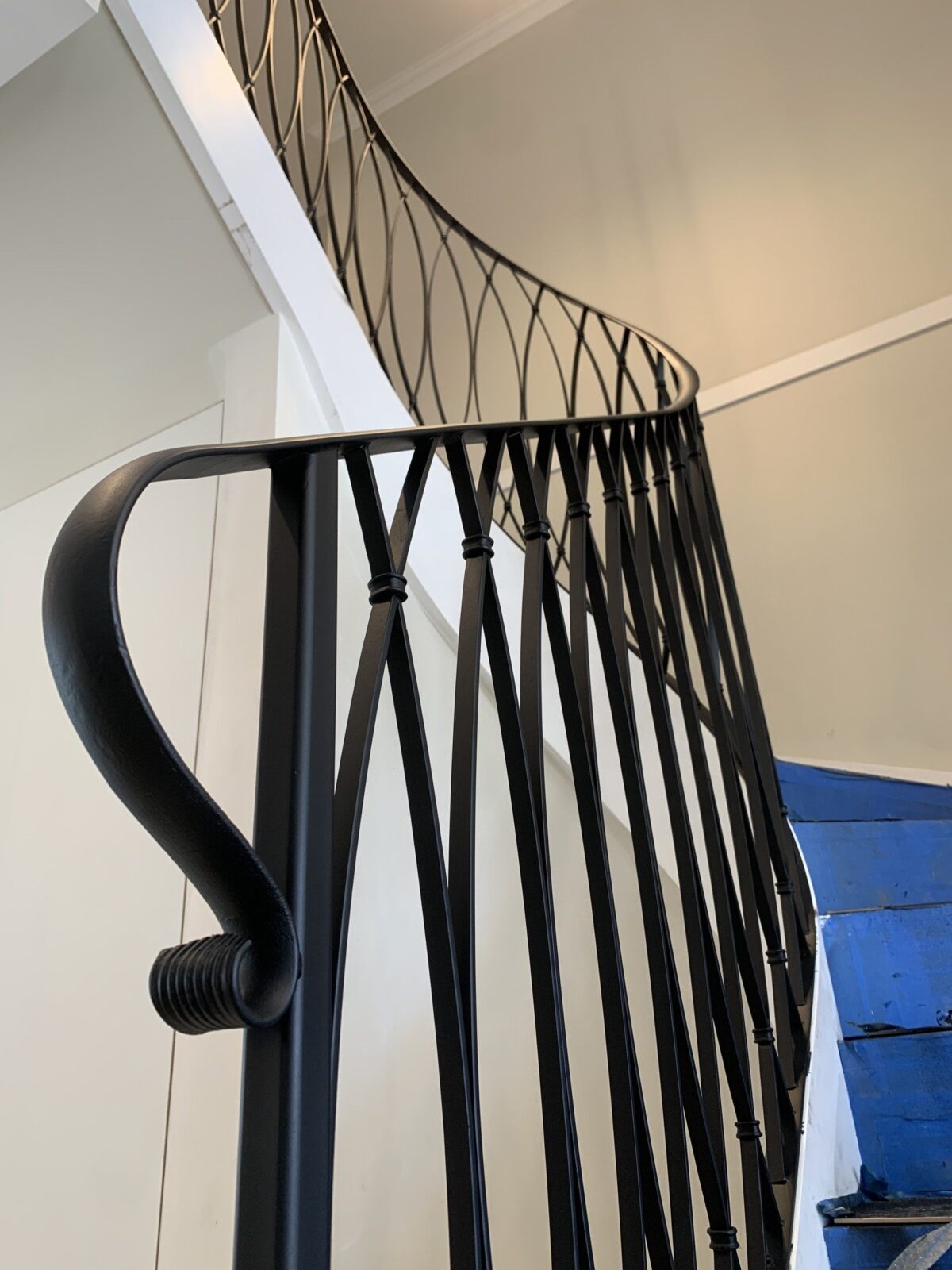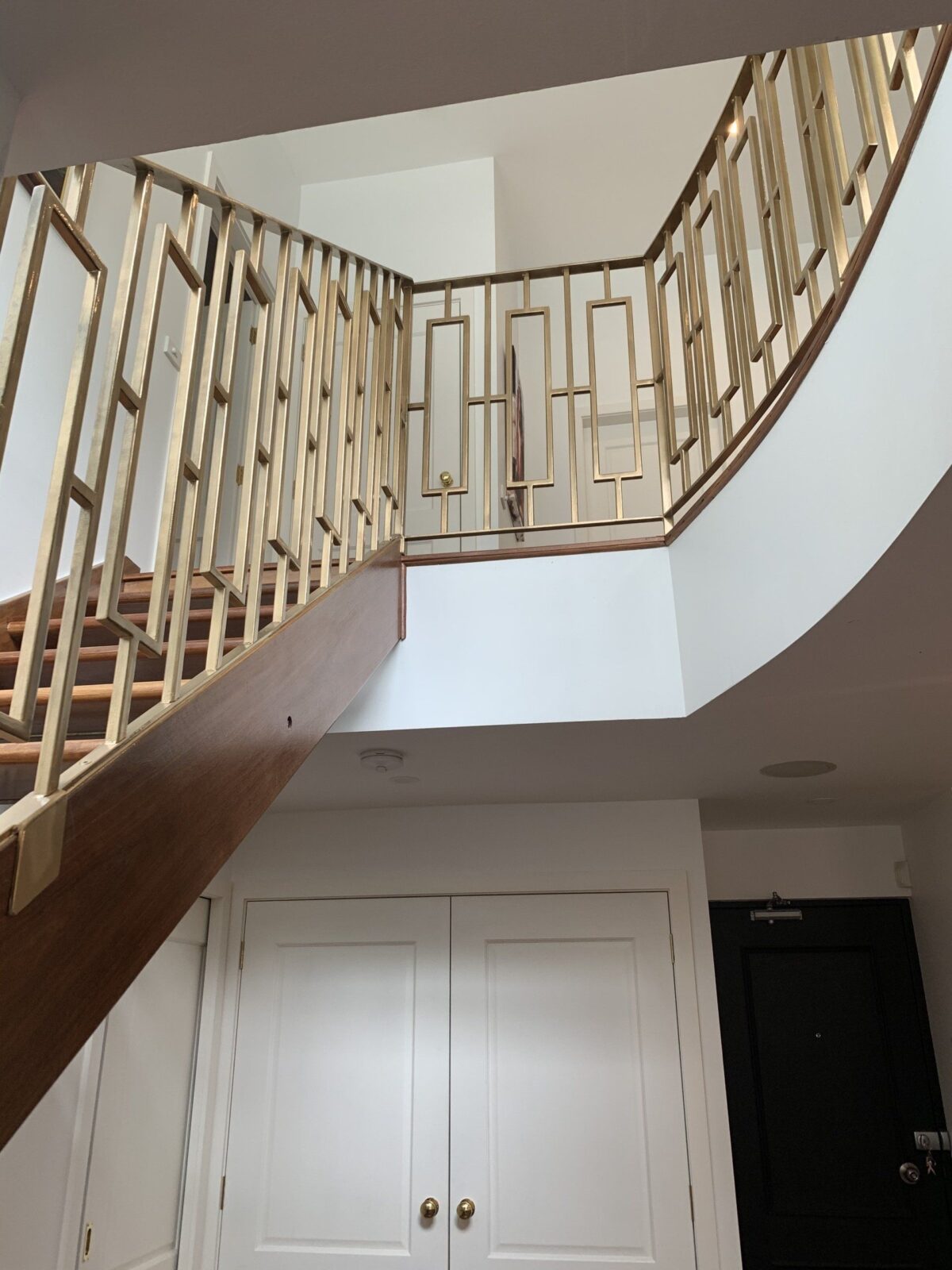 Our balustrades are custom-made to your requirements. To ensure the finest quality, we construct and powder coat all our work in-house. From conceptual design through installation, our fabricators and customer care team collaborate with you. Come visit our facility and be inspired by our design experts, product samples, and Idea Books. Whether you already have a design in mind, are wanting to complement existing work, or are searching for ideas and inspirations, we can assist you in bringing your vision to reality.
To get a free estimate from one of our tradesmen as well as advise on how to choose the ideal stair balustrade for your Lindfield home, contact us at 0423 580 396 or by email at project@gmwroughtiron.com.au.
An Artistic Approach
"A man who works with his hands is a laborer; a man who works with his hands and his brain in a craftsman; a man who works with his hands and his brain and his heart is an artist." — Louis Nizer
Enquire Now GM Wrought Iron in Sydney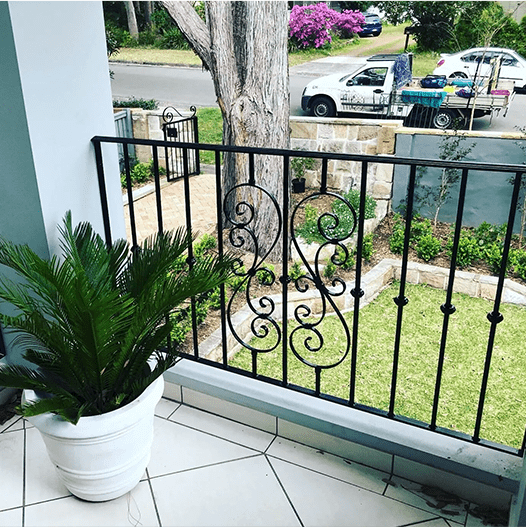 Speak With Our Technicians