Balustrade Gate Kenthurst
Order Gates Made of Wrought Iron Near Kenthurst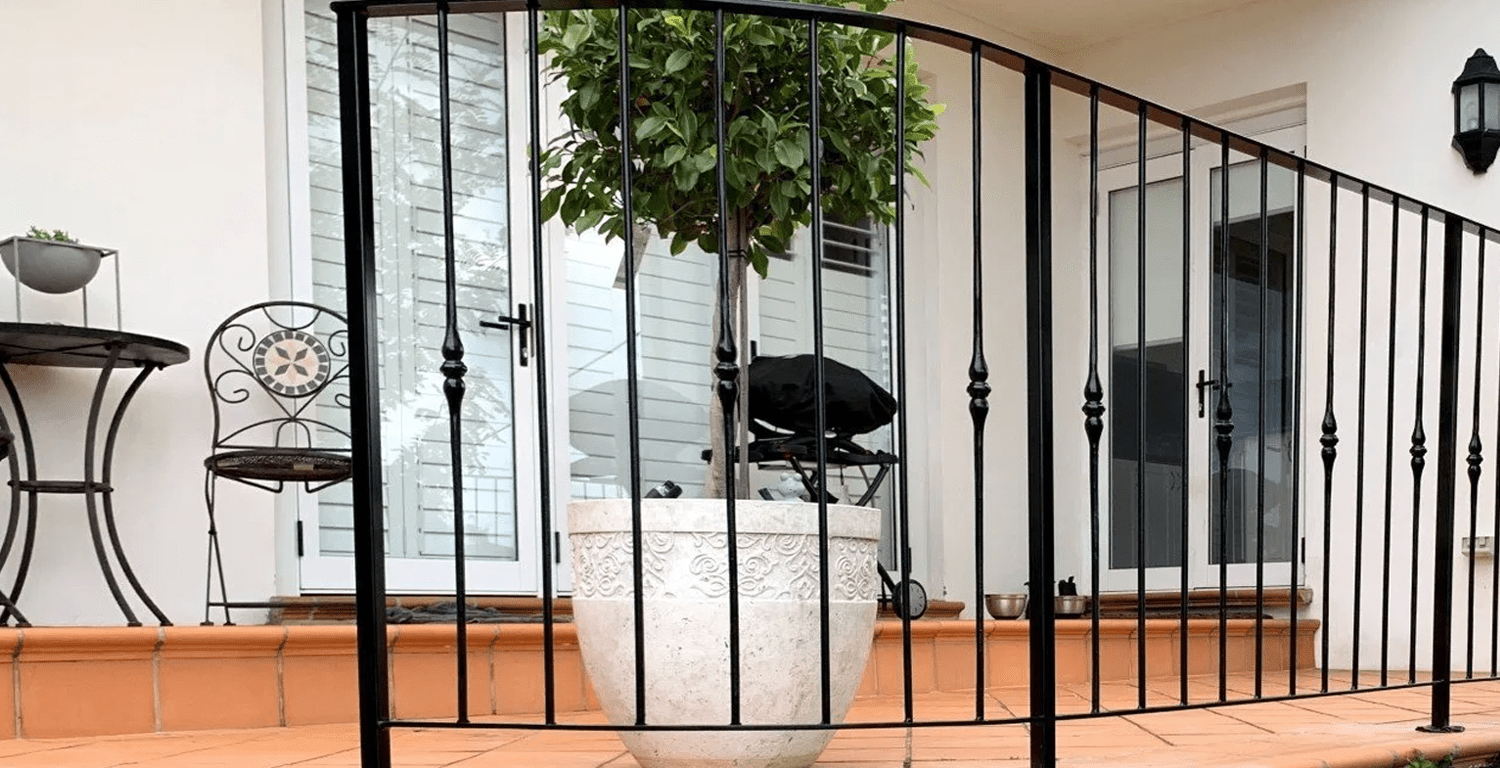 With more than two decades of expertise in the wrought iron gates industry, we are Kenthurst's most reputable manufacturer and supplier of these excellent products. GM Wrought Iron has many expert craftsmen who have a keen eye for the tiniest of details, create high-quality designs, and provide outstanding craftsmanship.
Your house or place of business in Kenthurst can benefit from our selection of visually-pleasing wrought iron objects, which can be used to spruce up both the interior and exterior spaces. Our knowledgeable staff will collaborate with you to design and construct high quality and durable wrought iron gates for your property.
GM Wrought Iron has more than 20 years expertise in designing wrought iron gates that will match your home while also increasing the value of your property, and making you happy. Our custom designs will provide you these benefits simultaneously. Your wrought iron gates, in addition to adding aesthetic value to your property, will also serve the practical purpose of keeping unwelcome visitors out of your house and shielding your loved ones from harm.
We at GM Wrought Iron are able to craft gates that can be opened and closed by anyone, making life easier not only for you but also for your family. Importantly, you will have the peace of mind you're seeking for and the convenience of entering your property in Kenthurst.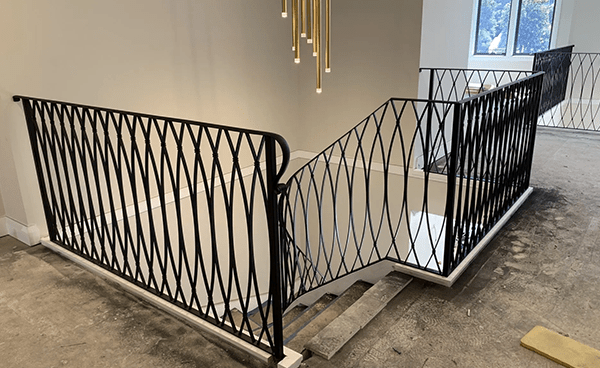 Stair Balustrades
Stair Balustrades
If you're looking to create a unique staircase feature for your home, we can help.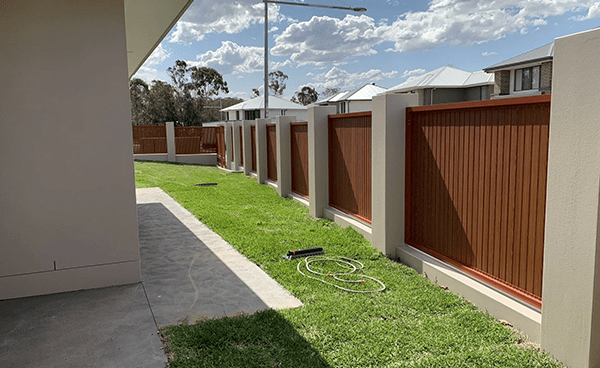 Fences
Fences
Protect your property with a custom-designed fence to go with your new gate.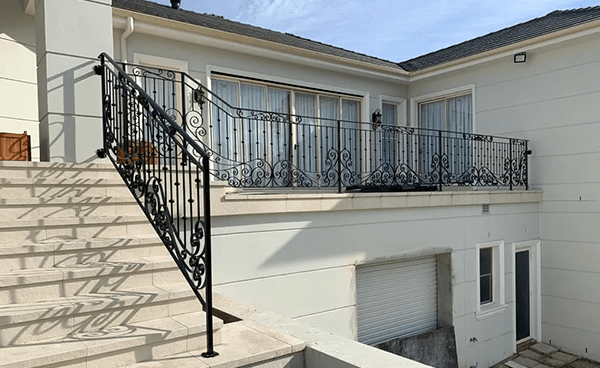 Balustrades
Balustrades
Create stylish supports in your home with our high-quality balustrade services.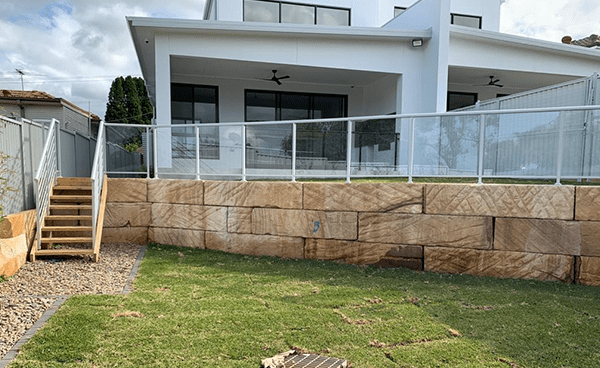 Glass Projects
Glass Projects
We can provide huge range of options for glass balustrades, for all needs and house style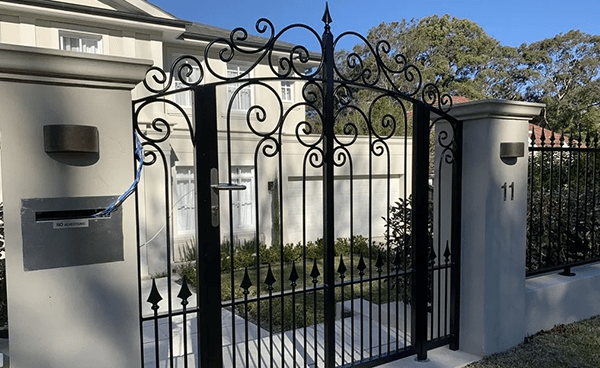 Gates
Gates
From ornate and detailed to sleek and modern, we can create any gate for you.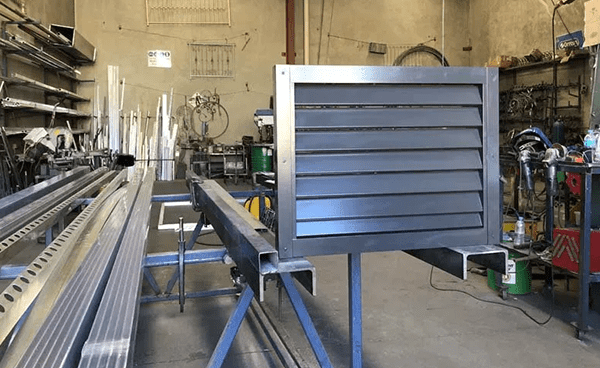 Louvres
Louvres
Ventilate and protect your space from inclement weather with our high-quality lourves.
We Create Custom-Made Products
Call For Customised Ironwork Today
Whatever ironwork you want completed in your home, GM Wrought Iron can get it done. Contact our professional and experienced team today to begin creating your custom design.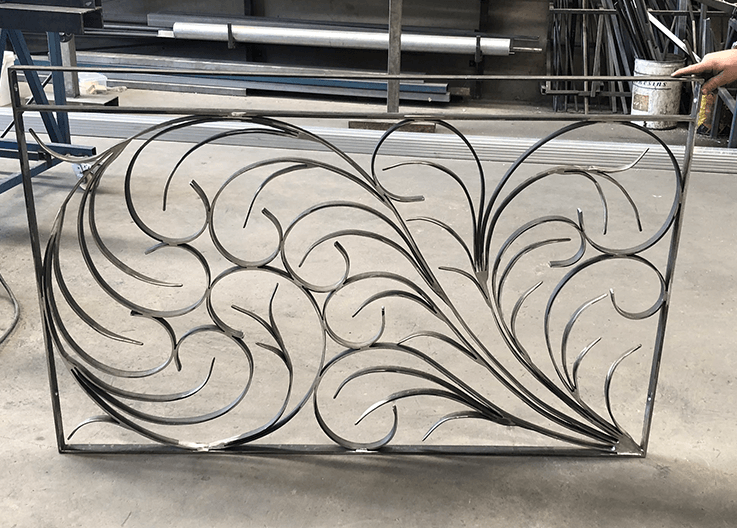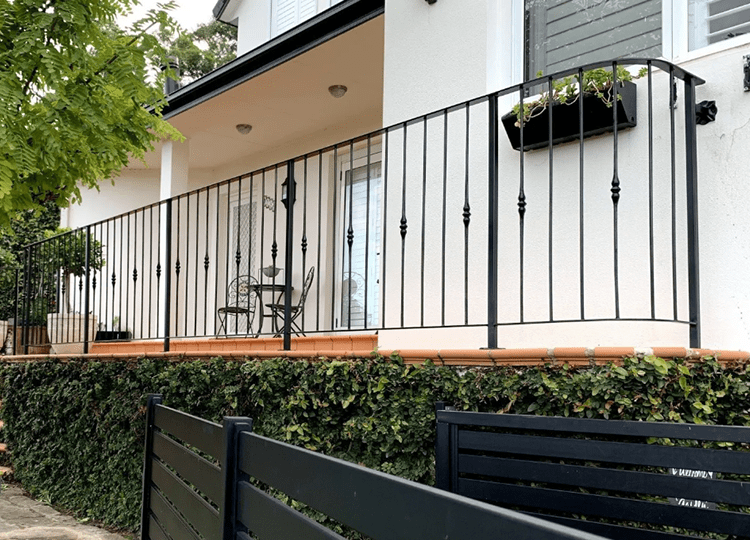 Why You Should Choose Us to Fabricate Your Wrought Iron Gates
Wrought iron gates are an excellent addition to any property. They are lovely in their natural state and provide an air of rustic charm to any garden or driveway. They may also serve the purpose as a security precaution, warding off intruders and other unwelcome visitors. We recommend that you give us some thought if you are considering making an investment in wrought iron gates. Because of our extensive experience and industry expertise, GM Wrought Iron will be able to assist you in selecting the gate that is most suited to meet your requirements.
We provide a range of choices for wrought iron gates. You will be able to locate the model that is an ideal fit for your home. Our gates are available in a wide number of designs and configurations, so we are certain that we have something that will work well for you. You can also count on the assistance of the knowledgeable members of our staff while you search for the perfect gate to meet your requirements in Kenthurst. We also offer a diverse array of materials for you to choose from, giving you the ability to pick the ideal gate that fits your financial constraints.
If you are looking for something more compact for your house, maybe a side entry to your garden or backyard, we can work with you to build a wrought iron gate. This will also add an additional layer of protection to your property while also enhancing the aesthetic appeal of your house. You are able to exercise complete control over who is permitted to enter your property by having electric locks attached to your wrought iron gate and linked to the intercom system inside your Kenthurst home.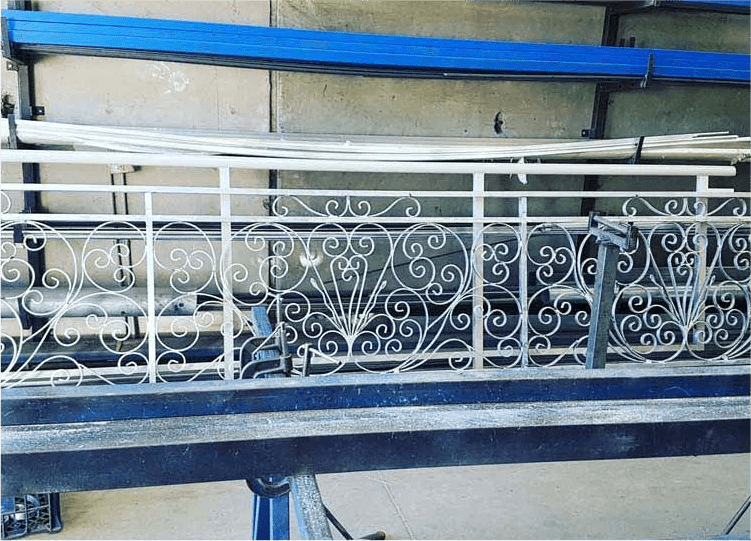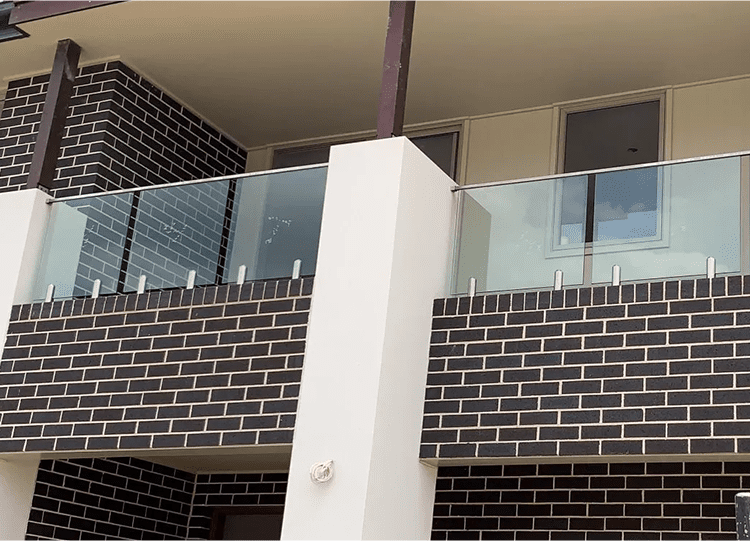 We're The Ones You Can Completely Rely On
When you are in need of fine quality wrought iron gates that will last and secure your property in Kenthurst, you should look for a business that you can put your faith in. At GM Wrought Iron, we are pleased to provide our clients with goods and services of the best quality in the market. When it comes to selecting wrought iron gates, our professional staff is committed to giving you the most enjoyable experience that we possibly can. We are certain that you will value our commitment to providing superior customer service as well as high-quality craftsmanship in and around Kenthurst.
Our collection of wrought iron gates is unrivalled in the industry. Because we have a large variety of alternatives for you to choose from, you should have no trouble locating the one most suited to your requirements. We also provide a number of other customisation possibilities, allowing you to construct a gate that is an exact fit for the decoration of your Kenthurst house.
Get in Touch With Us Today!
If you are seeking a wrought iron gate of superior quality at a price that is within your budget, go no further than GM Wrought Iron near Kenthurst! We provide unmatched value and quality goods that will enhance the look of your house while also improving its security. Simply give us a call right now at 0423 580 396 to set up an appointment!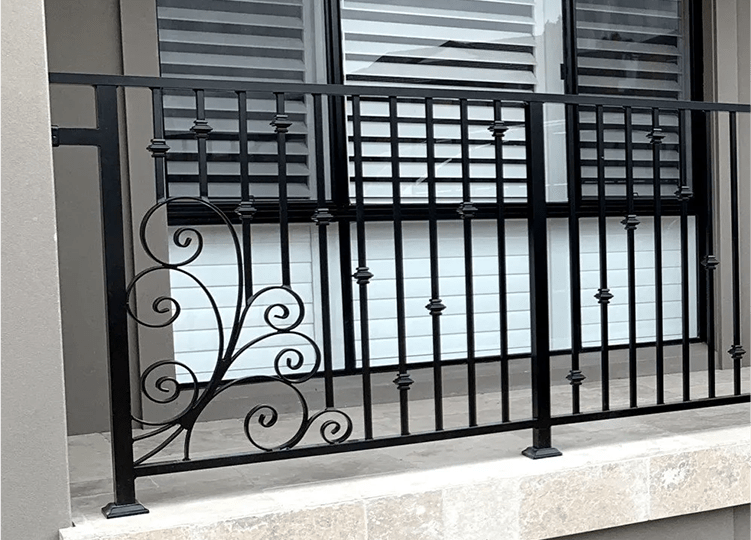 An Artistic Approach
"A man who works with his hands is a laborer; a man who works with his hands and his brain in a craftsman; a man who works with his hands and his brain and his heart is an artist." — Louis Nizer
Enquire Now GM Wrought Iron in Sydney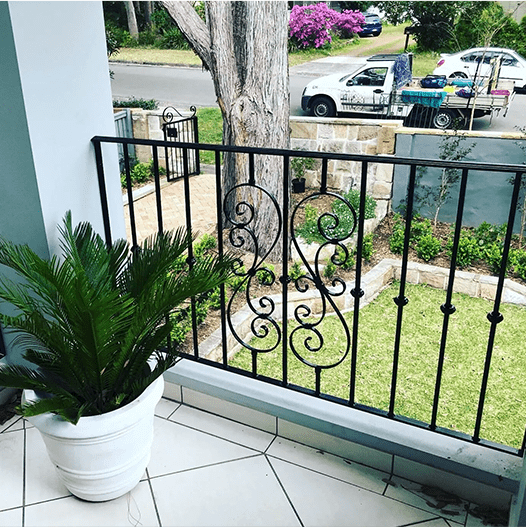 Speak With Our Technicians