High-quality Balustrade Solutions in Pymble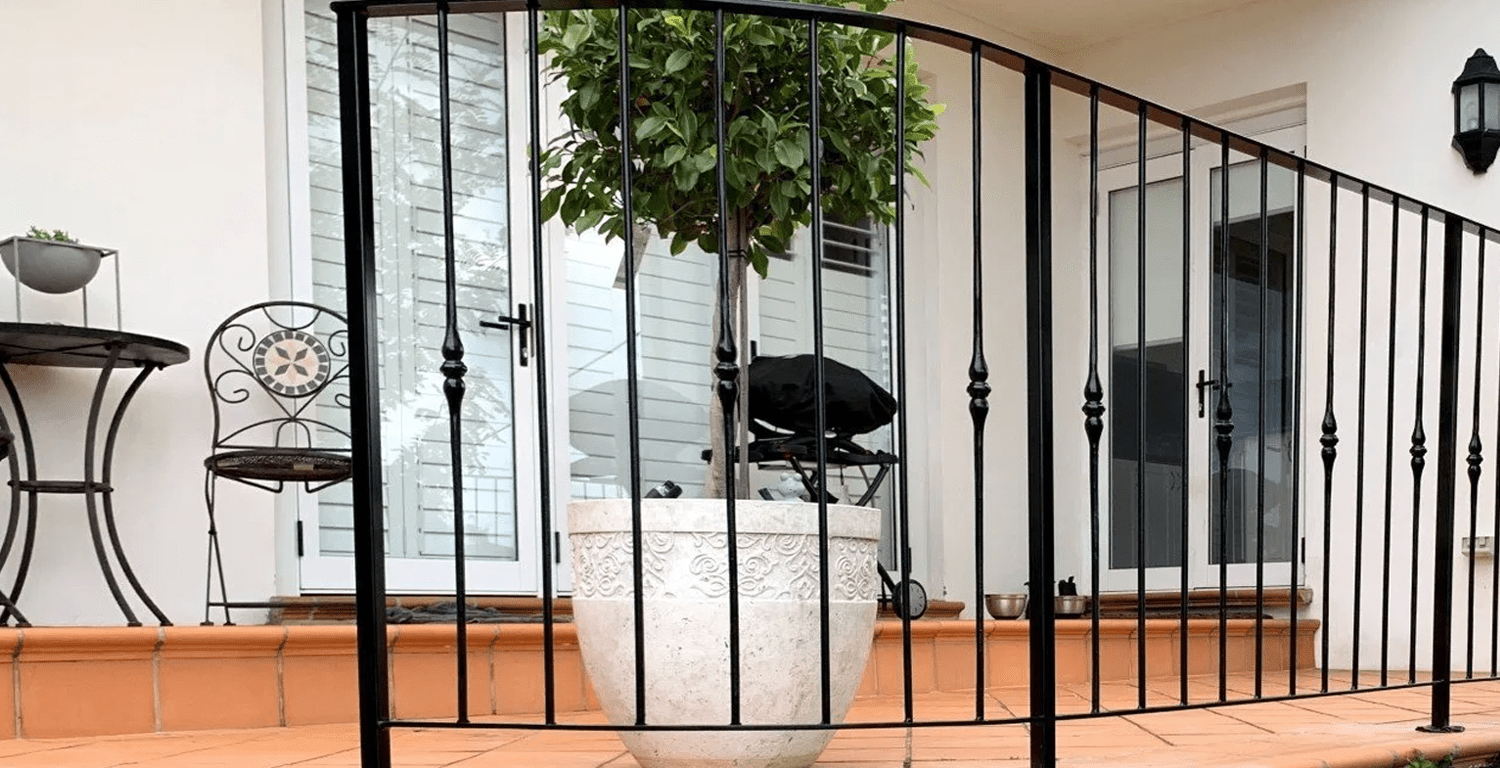 Outdoor living spaces are equally as vital as inside living spaces in Pymble, and they should be treated as such. There is nothing more soothing than sitting on the terrace with friends and family and taking in the lovely scenery while grilling a delicious meal. And having the right balustrade, whether it is a high-end glass railing or a low-maintenance aluminium or wrought iron balustrade, can significantly improve the appearance of your property.
Deck glass and aluminium balustrade ideas are provided by our team at GM Wrought Iron, and we will collaborate with you to develop the ideal solution to maximise the view from your deck or balcony. Choosing the correct balustrade system to maximise your views is a critical part of creating the ideal outdoor living space, and our knowledgeable GM Wrought Iron staff are delighted to help you in this process.
You might choose our glass, aluminium or wrought iron balustrade systems if you want an unobstructed view while maintaining a high level of design appeal. For those searching for a low-maintenance, cost-effective solution with a classy appearance, our aluminium balustrade system is an excellent choice.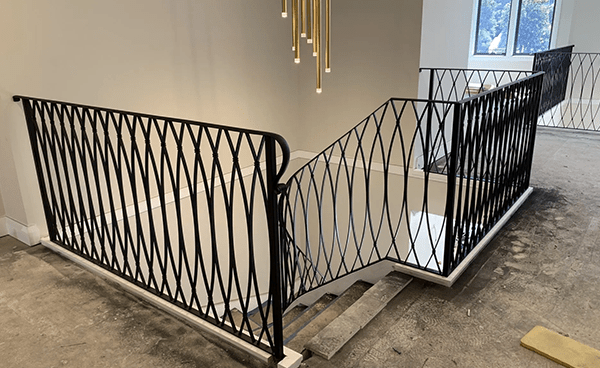 Stair Balustrades
Stair Balustrades
If you're looking to create a unique staircase feature for your home, we can help.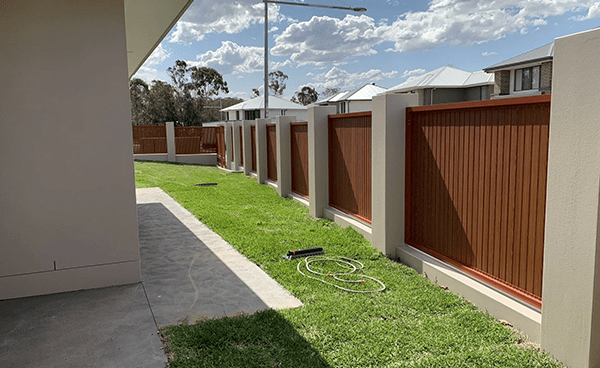 Fences
Fences
Protect your property with a custom-designed fence to go with your new gate.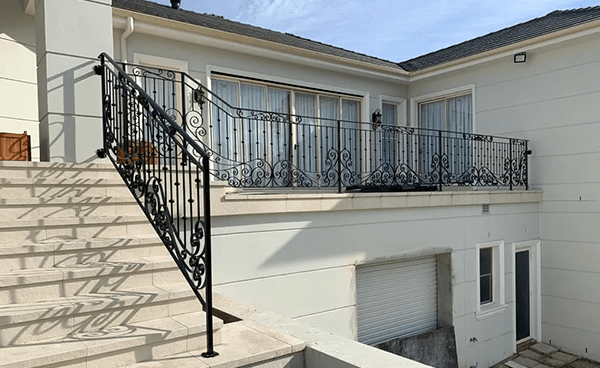 Balustrades
Balustrades
Create stylish supports in your home with our high-quality balustrade services.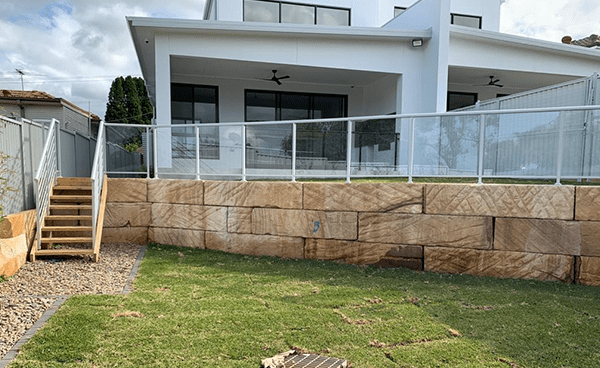 Glass Projects
Glass Projects
We can provide huge range of options for glass balustrades, for all needs and house style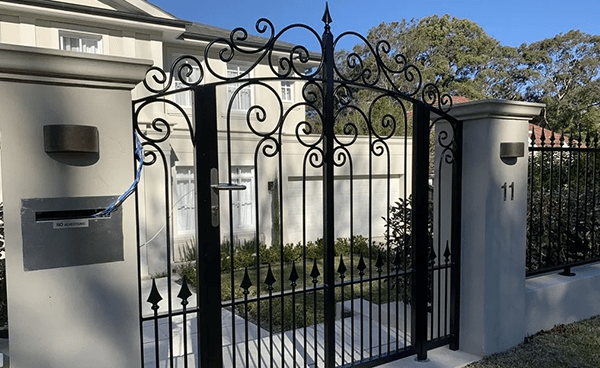 Gates
Gates
From ornate and detailed to sleek and modern, we can create any gate for you.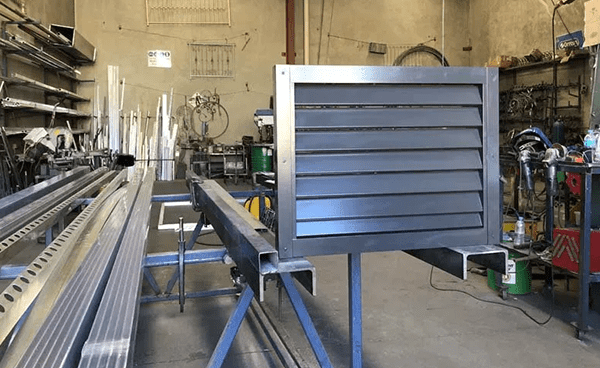 Louvres
Louvres
Ventilate and protect your space from inclement weather with our high-quality lourves.
We Create Custom-Made Products
Call For Customised Ironwork Today
Whatever ironwork you want completed in your home, GM Wrought Iron can get it done. Contact our professional and experienced team today to begin creating your custom design.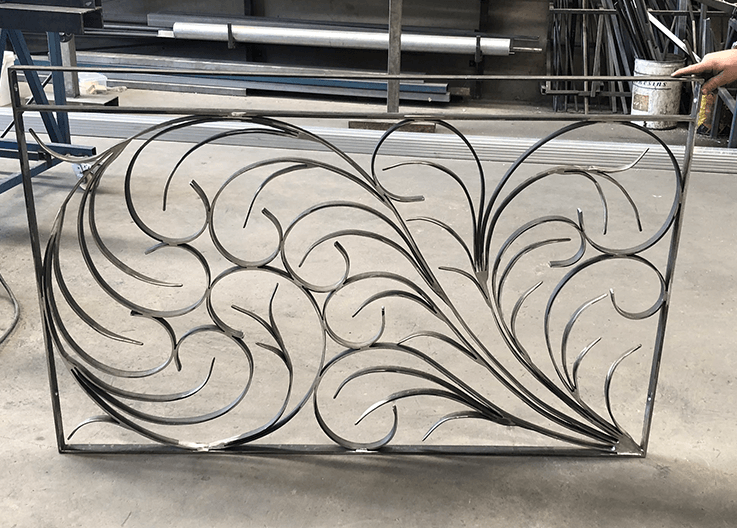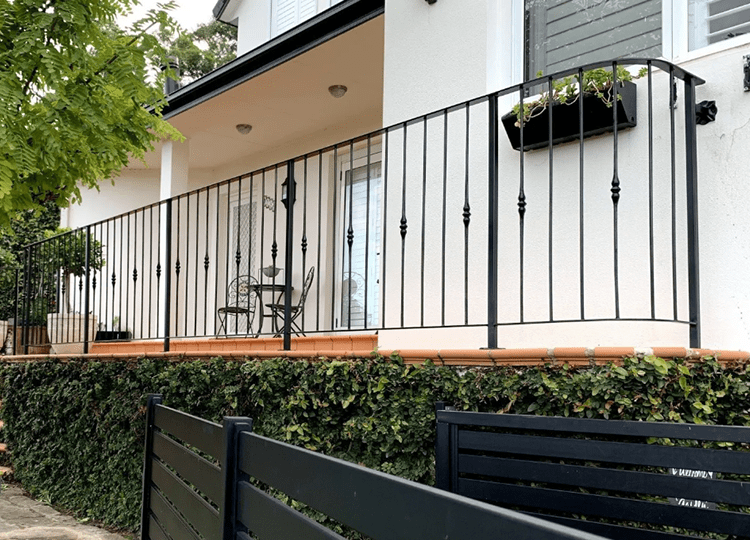 Why Are Our Balustrades the Best?
Our premium glass, aluminium and wrought iron balustrades have all been extensively tested to ensure that they meet or exceed current Pymble region construction regulations. Architectural grade aluminium extrusion is used in the fabrication of all balustrade systems, as are stainless steel fasteners that are of the finest quality. We will work with you to find the best solution for your home requirements.
We take great delight in finding the best possible match for your requirements. Our balustrade systems are powder coated, allowing you to customise the look of your house by selecting the color that best suits your tastes and preferences. With our aluminium balcony balustrades, you have the choice of selecting either a full height or a split rail design. If you have any questions about your aluminium balustrades for your Pymble property.
Perks of Installing Our Metal Balustrade
Secure and Reasonable: All our balustrades are engineered and extensively tested to ensure that they meet or exceed current building regulations. They are made from architectural grade aluminium extrusion, wrought iron and stainless-steel fasteners of the finest quality.
Stylish: Our balustrades have a pleasing look and may be coupled with glass balustrading to create a more dramatic effect. We have a full selection of colour choices to choose from to match the color of your home's exterior.
Low Performance Requirements: Balustrades, in contrast to other materials, do not need painting on a yearly basis and are relatively simple to maintain.
You Are Protected: We provide a durability guarantee on every balustrade extrusion that we sell.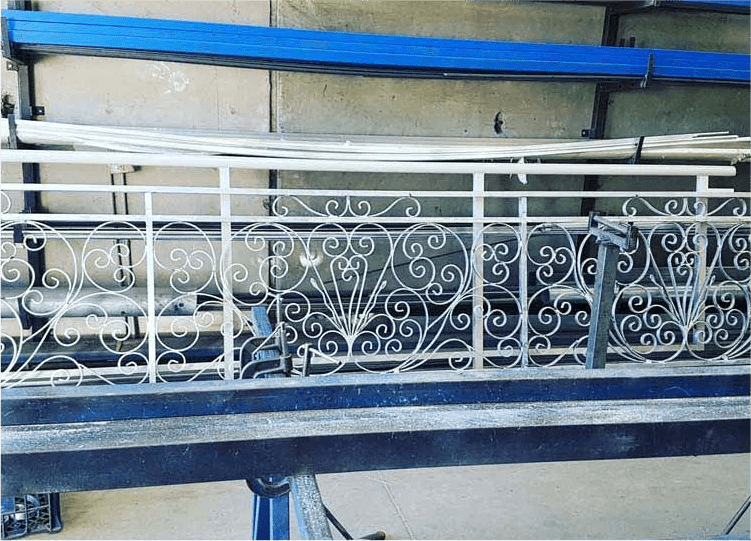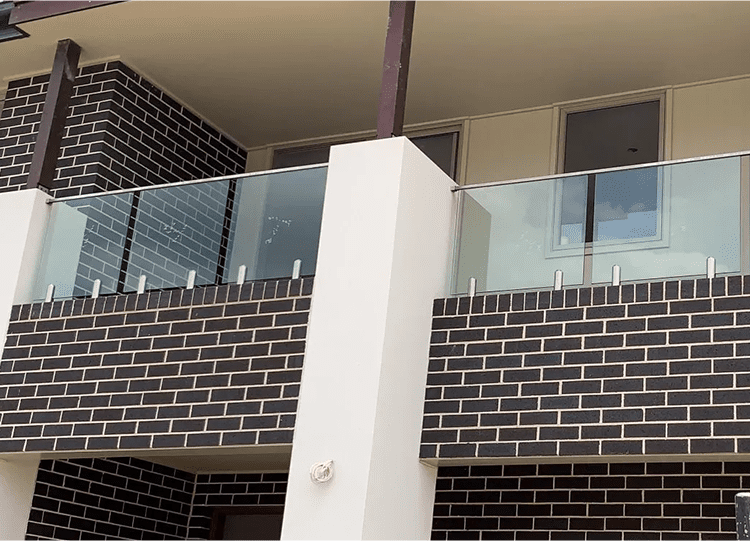 Perks of Installing Our Glass Balustrade
A glass balustrade system is available with a variety of options, including stainless or powder coated spigots that may be mounted on the top or face of the glass railing, stainless steel standoffs, and a frameless channel system. Semi-frameless glass balustrades with handrails are our most popular choice since they are both attractive and cost-effective, and they do not obstruct your views.
Make your living area more comfortable, GM Wrought Iron installs and maintains balustrades in Pymble and its surrounding areas! The procedure will be guided by us, and we will assist you in selecting the most appropriate balustrade solution for your area, whether it is a premium frameless glass balustrade or wrought iron balustrade or an aluminium balustrade system.
A variety of design options are available to match the aesthetic of your house, including sleek, modern, distinguished frameless glass with a variety of fastening choices and our most popular contemporary Semi Frameless glass.
Features of Our Glass Balustrade
Maximising Your Perspective: With our glass balustrading, you can make the most of your coastal, bush, or country location while maintaining clear views. We employ distortion-free, toughened safety glass in our installations.
Secure and Reasonable: To meet current building requirements, GM Wrought Iron's glass balustrades are developed and extensively tested before being installed. They are manufactured using architectural grade aluminium extrusion and stainless-steel fasteners of the highest quality.
Low Performance Requirements: Glass balustrading takes minimal upkeep and, when cleaned properly, is exceedingly simple to maintain.
Durability: Despite widespread belief, glass is more resilient than you may imagine. Typically, it is toughened, which means that the panes have undergone treatment to make them more resistant to severe pressure and so less prone to shatter because of daily knocks and bumps.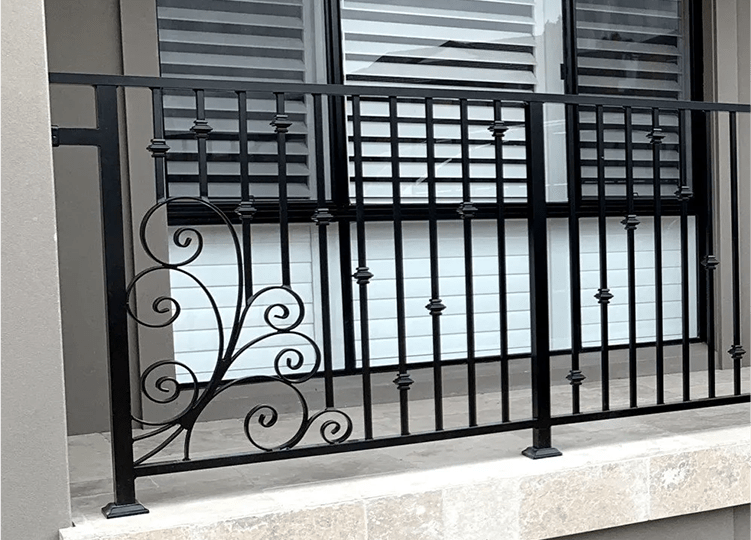 An Artistic Approach
"A man who works with his hands is a laborer; a man who works with his hands and his brain in a craftsman; a man who works with his hands and his brain and his heart is an artist." — Louis Nizer
Enquire Now GM Wrought Iron in Sydney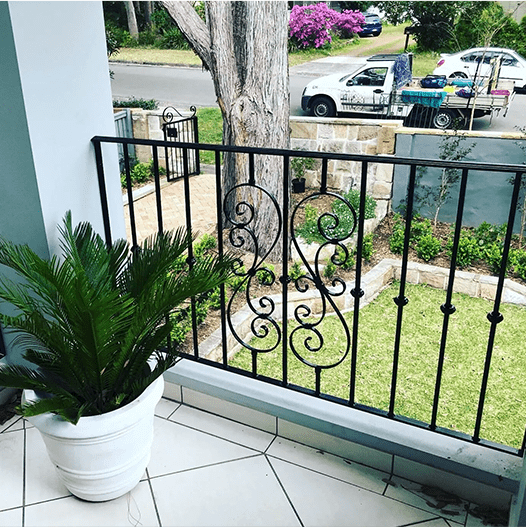 Speak With Our Technicians